Transportation and Industrial Sector
Whether it is for the industrial, construction, or transportation sector, the BOD Group has whatever product you are looking for.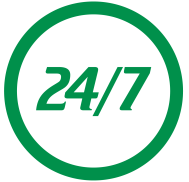 24/7 Service
Our 24/7 service guarantees your service calls are answered at any time and from any region, making us your number 1 partner.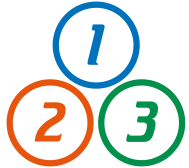 Easy-to-Use Products
Our products are easy to use thanks to our numerical and colour-coded identification system.
Wide Selection of Quality Products
Whether for soaps or hand sanitizers, degreasers, descaling agents, surface sanitizers, or any other cleaner, the BOD Group has developed a multitude of products over the years.

Our qualified team will help you create the right cleaning procedure according to your needs.
We have formulated a comprehensive series of products for vehicle maintenance such as foam soaps, non-foam soaps, and liquid waxes. These products can be used for manual washing, automatic car washing (with or without contact), or self-service.

We also have products for cleaning trucks, trailers, and tanks.
Find your BOD Group distributor
No matter where you are, we are close by. With our extensive network of BOD retailers and the largest technical team in our field, our proximity service is unbeatable.
Want to use our products?
The teams at BOD Group are waiting for your questions!