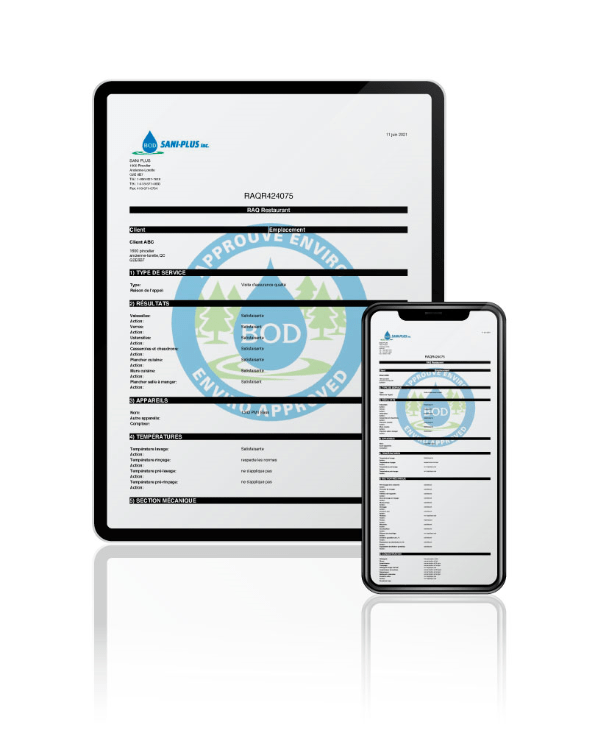 Given the importance of monitoring your equipment, your product performance, and your staff training, we provide a quality assurance service on a regular basis established with you. You will benefit from a comprehensive 35-point inspection report and recommendations in real time.
Quality assurance reports are an invaluable tool for any facility seeking to ensure proper control over its operations. They can also be used to demonstrate to various government authorities how serious you are about food safety and security. All inspections are performed by our qualified technicians and the report is sent via e-mail. There are no print documents to file. In the digital age, all your inspections are available at your fingertips.
Find your BOD Group distributor
No matter where you are, we are close by. With our extensive network of BOD retailers and the largest technical team in our field, our proximity service is unbeatable.
Want to use our products?
The teams at BOD Group are waiting for your questions!