Whether it is for residential, commercial, or industrial laundry facilities, our wide selection of leading-edge technology products and equipment means we can meet all your needs and requirements.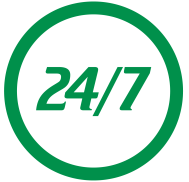 24/7 Service
Our 24/7 service guarantees your service calls are answered at any time and from any region, making us your number 1 partner.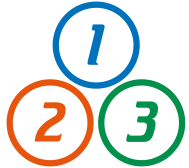 Easy-to-Use Products
Our products are easy to use thanks to our numerical and colour-coded identification system.
Wide Selection of Quality Products
We offer a full range of liquid and powder products available from 1 litre up to 1000 litres sizes.

We have developed products to solve all of your stain problems, regardless of their type, for application as a shock treatment or prespotting. Whether the stains are caused by grease, rust, or coffee, we have the right product for your needs.

We also have a range of eco-friendly products that are high-performing while also being environmentally friendly.

Our products are easily identified thanks to our numerical and colour-coded system.

Our trained team uses dosing systems with automatic injection sequences, based on the space available, to ensure accurate product dosing providing consistent washing quality and preventing rewashing, thereby maximizing your staff's time management.

Our 24/7 service guarantees your service calls are answered at any time and from any region. Our technicians make periodic visits to check results with your staff, review product dosing, and perform preventative equipment maintenance. Digital quality assurance reports are sent to monitor results and maintenance work.

Our experienced technicians implement washing programs tailored to your needs based on the category and extent of staining and the type of fabrics, and they do so regardless of your equipment or water hardness. This makes every wash more cost-effective, thus guaranteeing the lowest operating costs on the market.
Ensure food safety with our Total Hygiene Program:
OCSP manual (Operational Cleaning and Sanitizing Procedures program). This program will be customized and adapted to your situation while respecting the MAPAQ's** 5 M* principle;
Wall posters for cleaning and sanitizing procedures;
Periodic visits by our qualified technicians to verify dosing and for preventive equipment maintenance;
Staff training on using products;
Digital quality assurance reports for monitoring results and maintenance work across your fields of activity..
* 5 M: Material, Work method, Labour, Material, Environment 
** MAPAQ: Ministry of Agriculture, Fisheries and Food of Quebec
Find your BOD Group distributor
No matter where you are, we are close by. With our extensive network of BOD retailers and the largest technical team in our field, our proximity service is unbeatable.
Want to use our products?
The teams at BOD Group are waiting for your questions!